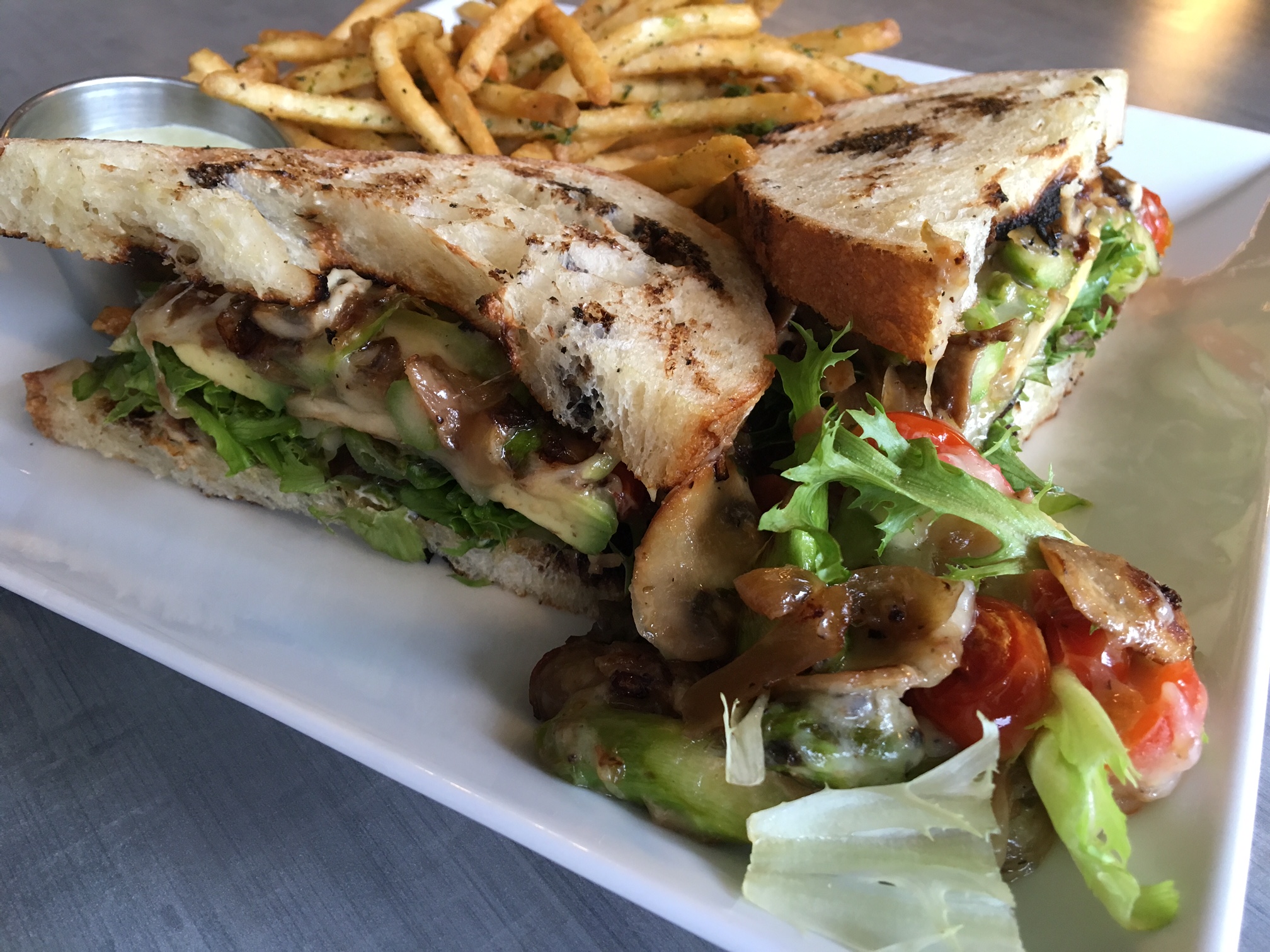 The fall edition of Dine Around Seattle is returning November 6 for it's 16th year of delicious dining deals all over the greater Seattle area! It's a great opportunity to dine at some of the area's local restaurants for a deal, including Salt & Iron (one of only two Edmonds restaurants participating.)
Dine Around Seattle runs five days a week from November. 6 - 23 (Friday and Saturday excluded). There's a new pricing and meal format this year, so we'll be offering a two-course special dinner along with a wine pairing for each course, for $44.
We will also be offering a 3-course lunch for $22 during this promotion from Monday through Thursday, so gather up your co-workers and plan your escape from the office!
Dine Around Seattle features locally owned restaurants with a commitment to local sourcing and we are proud to feature many local farms and producers on our menu: Taylor Shellfish, Zoe's Meats, Grand Central Bakery, Macrina Bakery, D'Ambrosia Gelato, and Middle Fork Roasters.
 
DINNER $44
Starters (choose one)
Pork Belly
arugula, citrus, fennel, stone ground mustard vinaigrette, caramelized lemon, micro greens
Wine - Casas del Bosque "Reserva" Cabernet Sauvignon Rapel Valley, Chile
Cheese Plate
Humboldt fog, true alpine, gorgonzola dulce, dried fruits, house-made crackers
Wine - Domaine Les Charmes Chardonnay Macon-Burgundy, France
Oysters on the Half
three pacific oysters, mignonette slushy, lemon
Wine - Chateau de la Bigotiere Muscadet Loire Valley, France
Main Course (choose one)
Seared Scallops
risotto cakes, grilled asparagus, parsnip coulis, parsnip chip, micro greens, herbed olive oil
Wine - Villa Wolf Pinot Blanc Pfalz, Germany
Farro Risotto
golden beets, Swiss chard, asparagus, chevre
Wine - Tenuta Sant'Antonio Corvina Veneto, Italy
Flat Iron*
cheesy polenta, grilled peppers, crispy onions, basil & leek pesto
Wine - Bodegas Juan Gil "Abacea" Monastrell Jumilla, Spain
LUNCH $22
Starters (choose one)
Oysters on the Half
three pacific oysters, mignonette slushy, lemon
Sunny Avocado Toast
avocado, organic sunny egg, red chili flake, cracked black pepper, red sea salt, grilled como loaf
Pear & Pomegrante Salad
arugula, fennel, candied hazelnut, chevre, pomegranate vinaigrette
Main Course (choose one)
8oz Burger
Painted Hills ground beef, snowy white cheddar, frisee, roasted Anaheim pepper, jalapeno aioli, crispy onions *Add bacon 2 *Add egg 2
Caramelized Mushroom & Onion Sandwich
como loaf, sauteed asparagus, tomatoes, avocado, snowy white cheddar, lettuce, balsamic, mustard aioli
Muffaletta
hoagie roll, mortadela, salami di cacao, olive tapenade, mama lil's peppers, arugula, lemon garlic aioli, Daphne's alpine cheese
Dessert (choose one)
D'Ambrosio Gelato & Sorbet
sorbet: mixed berry
gelato: vanilla, caramel, chocolate, peanut butter
Affogato
middle fork roasters espresso, caramel gelato
Sweet Potato Panna Cotta
toasted meringue, candied pecans, graham cracker
For reservations, please visit this link. See you soon!